The Jiggly History of Jell-O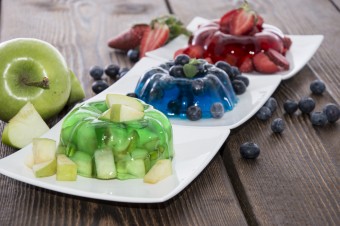 For over a century, Jell-O has been a part of American culture and, according to a 1904 edition of the Ladies Home Journal, "America's Favorite Dessert" (conveniently enough named such in an advertisement paid for by Jell-O before anyone was really buying it all). That said, ever since then it really has been one of the most popular deserts in America. The story of this fruit-flavored, gelatin-based icon includes good old-fashioned American ingenuity, brilliant marketing, and a wobbly start.
Source:
The Jiggly History of Jell-O
---
Rights to all content (text, images, videos etc.) with
post source.
If you think these are wrongly attributed
email us