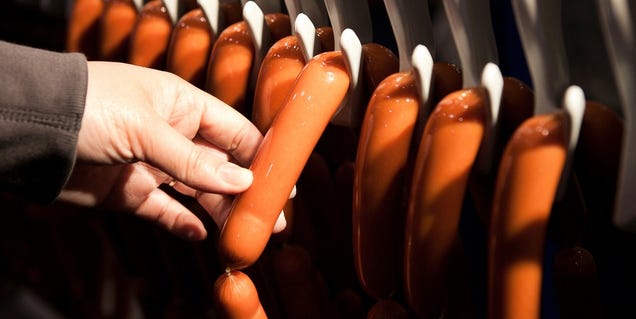 After the steaks, chops, breasts, ribs, thighs, hams, tenderloins and briskets are removed, there's a fair amount of gristle, fat and offal remaining on a butchered animal, and early on, people realized this could be put to good use. One of these products is the hot dog, a classic of pre-cooked, processed meat.
Source:
How Hot Dogs Are Made and What's Actually Inside
---
Rights to all content (text, images, videos etc.) with
post source.
If you think these are wrongly attributed
email us